SAT essay topic
SAT essay topics – a good way to test your critical thinking skills
In order to excel at your SATs you need to understand the way in which the SAT essay topic is framed. You also need to know how to approach the essay. The essay topic is not one that is given as a phrase or a word. For instance, you do not get a topic for your SAT essay like this: Abortion, Global warming, Gay rights, Death penalty. The topics are not as straightforward as this. Instead, you need to read through the whole topic which is in two parts. The two parts of the topic are explained as follows. Make sure you understand the right kind of essay writing technique when you write these essays.
First part of the topic – Prompt
This consists of either one statement or a couple of statements. The prompt usually consists of a proverb or a quotation of some eminent personality. You might have a quotation that is attributed to people like Churchill, Mahatma Gandhi, King or any other well known personality. When you look at most of the SAT essay topics that have appeared in the recent past, the prompts are statements that literally try to galvanize thought and bring about a kind of awakening in the writer. It is truly a prompt, in every sense of the word!
Second part of the topic – Assignment
In this part of the topic, there are questions that are posed to you based on the statements that have been made in the prompt. For instance, if the prompt says – Necessity is the mother of invention – the questions could be as follows. What is your take on this statement? Does this mean that innovation and improvements are all born of necessities? Use examples and case studies to strengthen your answer. When you look closely at the assignment part of the topic for SAT essays, you realize that this is certainly not like the high school essay contest that you took part in some time ago. It is a lot more complex than that.
Analysis is the key
The key to writing on even the most difficult of SAT essay topics is to understand the techniques of analytical thinking and writing. You need to pore over the statement or the prompt to understand the latent meaning and impact of the same. In other words, a high level of critical thinking is required. Some would refer to this as a critical lens essay – a piece of writing where you try to look at a specific perspective by delving into the meaning of the statement. This calls for a whole new kind of approach to essay writing, which is what the SAT essay is all about. It is a concerted effort to bring out the critical thinker in you, not just in one perspective, but in a complete or holistic way.
Therefore, it is necessary to understand that every SAT essay topic is unique in its own way. Whatever the topic may be about, it requires critical thought and careful analysis from beginning to end. Go through our samples to understand more on this.
How to get better grades than nerds in your classroom …
11, November, 2014
0 Views
Submit the form for an exlusive
discount!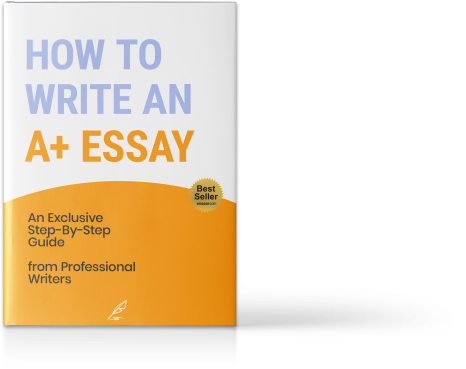 by
MasterPapers
58 customer reviews
download for free