Become a writer with a steady income
Apply easily and quickly, choose from a never-ending stream of orders, and get paid well regularly.
Apply Now
What you can achieve with MasterPapers
Enjoy flexibility
Work remotely, manage your order workload, and choose your schedule.
Endless orders
Choose the subjects and types of work you're good at in a constant flow of new orders.
Grow with us
The more the clients are satisfied with your work, the more you get paid for a page.
Steady income
Get paid regularly and timely via a payment method that's convenient for you.
Apply in a few easy steps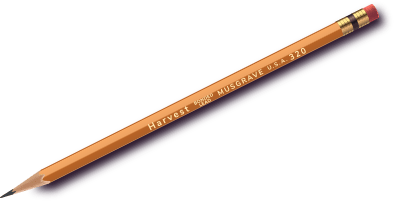 1.
Submit your application
Share the basic information about yourself, your contact details, and what subjects you prefer to work on.
2.
Add samples or pass our test
You can upload your previous best works to speed up the process or pass our test (we pay for it).
3.
Get approved and begin
Our approval process takes up to 5 days, and you'll get an email if you pass. You can immediately start working afterward.
4.
Start earning
Choose the orders you want across numerous disciplines and types on the list. Apply for an order, get confirmed, write and get paid.
What other writers say
Jaden O.
Student, business expert
I have a monetized business blog and a degree in Business Administration. I needed an additional steady source of income, and MasterPapers proved to be a great fit. I can lend my knowledge to numerous assignments, including my favorite, math (and the orders are generously paid!). I enjoy chatting with clients who want to dig deeper into the paper and ask me questions about this and that.
Susan L.
Healthcare expert
I wanted to earn extra money in between my nursing shifts. I have a knack for writing, so I decided to help medical students with their assignments as a freelancer. I also complete creative writing orders, I just like doing them. MasterPapers makes my side-hustling easy and well-paid.
Marcus B.
Freelance writer
I'm a freelance content writer, and once a MasterPapers ad got my attention. I loved writing essays in college, I dished them out faster than others while getting high grades. Now I earn more doing what I still enjoy.
Gary A.
Student, statistics expert
I wanted to earn on a summer trip before another year of college, and stumbled onto MasterPapers. I do really good with math and physics assignments, as well as English literature essays. I earned the amount I needed at the time, but then stayed with MasterPapers, as it proved to be a great source of income for me.
Mary E.
Freelance writer
I'm a high performer at my college and often helped fellow students with assignments. When I decided to start a side hustle, I didn't have to think twice about what it would be. MasterPapers is easy to use across the board, there are always many orders in most fields, and I earn more than I expected at the start.