How to get better grades than nerds in your classroom without becoming one?
The students dumber than you get better grades, and you start thinking that they have sold their souls to Satan. Here are some more misconceptions you may have:
You think you are not-gifted.
You think you are not lucky.
You think you are not as talented as Harvard students.
You're a procrastinator.
In case you are wondering, getting good grades doesn't mean you have to become a book worm. Chillax and learn how to get better grades without stress and effort.
Too cool for school
Well, being clever is just a half of what makes you successful at college. Let me explain. In fact, all of these "studying hard + good grades = success" formulas are not always based on knowledge, because the grades you get do not represent your intelligence.
Did you know that some people are just too clever to get high grades at school? As Ryan Holmes from LinkedIn reports, a lot of the innovators like Richard Branson, Steve Jobs and Bill Gates were all high school or college dropouts.
So, can people with the grades that are less than stellar become successful? Surely, but as a rulethey are working hard on something else. All of those people found it hard to learn at school because they were controlled and told what to do all day long. All of those uniforms and the dos and don'ts of manners make it difficult for students to feel independent.
The truth is that studying hard does not guarantee you getting better grades. Studying smarter rather than harder is the best way to make it through without burying yourself under the books.
A bunch of simple rules
It is not that hard to get an A. Here are some good advices that will help you to get better grades without being Mr. Know It All:
Pay more attention and take small notes.You don't have to write everything down, just something you won't remember for sure.
Allow yourself to make mistakes.Unhealthy perfectionism means trouble!
Homework.Sometimes it is much better to answer the questions randomly and poorly than to leave it blank.
If you do something wrong, the teacher will at least give you some score for trying. Better than nothing!
You and your tutor
I have decided to put an increased focus on this issue. Let me tell you a small story of my high school life.
I was successful at school. I got high grades without even trying hard. However, I never liked school, because it was boring. Like other students, I used to talk to my classmates during the lessons and being naughty sometimes. So, I wasn't a perfect student, but my teachers liked me and helped me whenever I needed.
So, let me explain the difference between me and the other students. I always treated the teachers with respect. I never argued even if they were wrong, because I knew that these guys will never forget it and surely will strike back.
You don't have to like them, just be smarter. Arguing never makes an unfair situation better.
Digital is anew print. Paper books have recently become horse and buggy era. How modern devices are reshaping education? Let's talk about it.
Bye-bye, textbooks
Technology is a force for progress: it changes everything it touches. Digital revolutionis transforming a classroom into a virtual one and handwrite homework into online assignments.
Today teenagers don't know life without technologies. If we take a look into modern students, we will see them in schools and universities using their mobile phones, interactive tablets, and laptops to learn. Surely, we would see even more of them using those devices to do what they usually do: watching funny videos, sharing adorable cat pictures and scrolling Facebook.
So, what about the effectiveness of those new tools? Are they really helpful or harmful?
It all depends on how you use it
Let's say we have a pair of scissors. If you use them to open an envelope or to cut a snowflake out of paper, we can say that this is a useful and nice device. However, if you try stirring sugar into a cup of coffee with the help of scissors, it would be weird and ineffective.
Also, you may run with scissors along the corridor, stumble, fall down and get hurt. In this case, the scissors can be called an extremely dangerous subject.
But they still can be used to cut cute snowflakes out of paper.
The same is the case for using technologies for learning. Properly designed learning programs, theright approach, and interesting online content not only get kids' attention, but also become a powerful tool for effective education.
Joyful and effective programs
International Society for Technology in Education (ISTE)is an association that is committed to expanding the horizons of education technology. Looking through their website, we have found numerous technology-based learning programs.
For instance, Maker Program provides numerous tools for creating and learning. Among them you may find:
Tinkercad.It is a simple 3D design software used for creating objects that can be 3D printed. Design experience and models are easy to create even if you are a five-year-old kid!
Scratch.An awesome online tool for creating animations and games.
Make Magazine.A source for DIY projects. Need some inspiration? Gain it there.
Smithsonian Institution now provides fascinating feature that is called Smithsonian X 3D. It includes digitized 3D models of different artifacts, as well as scientific missions. This program works as a real museum! Isn't that awesome that tutors can use 3D data to tell the stories or send the students on a quest of historical discovery?
You don't have to do it all at once
Some people get confused by technologies in learning and feel like they are forced to forget a real world and live in a digital one. You don't have to use every device and do everything online only.
Tutors may start with adding one digital element to the classroom, like an online discussion. Later more and more tools can be added to the mix.
To sum the things up, modern world invokes society to discover the power of technologies that surely motivate and engage the students.
Choosing the Right Essay Format
Sometimes, the most difficult part of compiling a quality essay for any course or class is determining what kind will best suit your purposes.  Will a narrative essay work best or maybe the process essay is going to be the right choice?  What's the difference?  Relax – there are ways of discerning the right essay format for your project.  Ask yourself a few questions based on the topic and what your instructor has requested:
Does it need to be written in first person or from a third person point of view?
If so, a narrative or personal essay will likely be your two best choices.  A narrative essay allows creativity and gives the writer a bit of freedom in terms of personal reflection.  The personal essay allows the writer to compose from a first person stance.  Sentences that begin "I" or "We" are acceptable as first person perspectives, while "he" "she" or "they" is considered proper from a third person point of view.
What's the subject?
English, literature or history essays do well within the personal or narrative essay formats.  A persuasive essay, which attempts to convince the reader to a certain point of view, are great in debate classes while quantitative essays are more analytical and better suited for math courses, engineering courses or other similar parameters.
What are the other guidelines you've been instructed to incorporate?
First person, second person or third person can make a difference in your decision, as well as whether you're writing a fictional or nonfiction story in chronological order.  If so, a process essay is a good choice.  It allows the writer to explain sequences of events, sometimes based on an outline that must be included.
Finally, if you're unsure, ask your instructor for guidance.  It's important to understand the guidelines and parameters from which you're to work from.  It's always better to be sure you understand than have to go back and correct a project that you were never clear on.  Don't forget to check your word count, whether sources or citations (sometimes called "cites") are required and if an outline and/or abstract is required.
Having all the relevant information is your first step in deciding the best essay type for your particular project.  It doesn't have to be a frustrating chore and if you approach it with definitive steps to take, it can easily be broken down into manageable sections.
Sometimes, coming up with an effective topic for a college …
Submit the form for an exlusive
discount!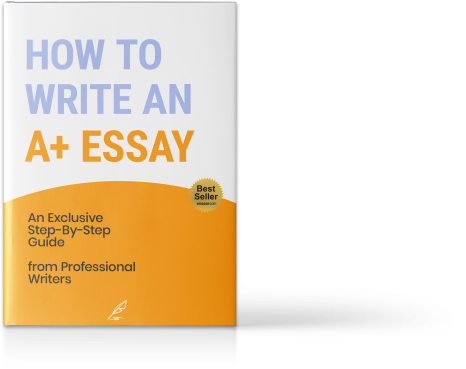 by
MasterPapers
58 customer reviews
download for free