Even as a professional writer, you must find a way to grow and master your writing skills. You must be willing to put in work to be able to advance your writing career. Writing is broad, and if you want to build on your exciting career, you should be willing to go an extra mile.
Important Skills to Back up Your Writing Career
A good writer should have more to offer than just good writing skills. Extraordinary writers have other skills that make them stand out among other writers. These skills will positively impact your career in one way or another:
Writing may seem like an introverted career, however, it requires one to spend some time networking if you want to be a successful writer. Through networking, you will be able to meet with individuals in the same field with whom you can share ideas. Networking will help you socialize with skilled writers. These writers could be an asset to your career in the future. Many successful writers have gotten many opportunities through networking with other colleagues.
Writing and speaking may be different but the two go hand in hand.  You will find success as a writer if you can face people and speak your mind. Do not be afraid to have an opinion of a particular topic and also ask questions whenever you are in doubt. Writers who are not afraid to speak up are often presented with opportunities that could help them advance their careers.
If you want to break into the writing market, you should be willing to incorporate some marketing skills. Writers who rely on writing for their income find ways to learn marketing techniques which allow them to advertise their skills.
What is another way to build your career than building your brand? Branding skills will help you make your writer portfolio which allows readers to know you. Blogging will also help you relate to your readers and develop a stable relationship with them which is good for your writing career.
Becoming a Writing Pro In No Time
The following tips you are setting out to be a writing expert and skyrocket your career in no time:
All successful writers have goals. If you want to obtain achievement in your writing career, you should be willing to go out of your comfort zone.  Set standards that will challenge you to work on your knowledge and skills to improve your writing. Set an ultimate goal you would like to attain and come up with short-term goals that will guide you towards gaining the final goal.
Goal attainment is only possible if you put the right plan of achieving it in place. Execute an effective strategy that will drive you towards achieving the goals set. You can start by coming up with a schedule that aligns with your career goal journey.  The only way your plan will be a success if it is developed to suit your career growth.
In all that you do, ensure your writing comes first. If you want to become exceptional at it, you must be ready to sacrifice and give your writing career all it takes. Your schedule and plans should revolve around making your writing better.  Do away with any guilty pleasures and rearrange your schedule with productive tasks that will help you work on your career. It is, however, essential to take a break and re-energize occasionally.
Having a platform to engage readers is important for any writer who wants to become outstanding. You can start a blog which you may use to reach out to readers. You can start out small with a few followers and write about various topics of our choice. As you get comfortable with time, you will realize your skills as a writer will also improve.
A good writer does not keep their writing to themselves. It takes a writer with thick skin to share their content, but this is the only way to grow. Getting your work out there will expose you to reviews and criticism from readers and also other authors.  You may receive positive feedbacks which will build on your confidence. Having your work published on different outlets may give you your career a big break. You can also learn a great deal from criticism, and through this, you can find a way to improve on your work.
Getting a career out of writing is not as challenging as it seems especially when you have a guide to help you every step of the way. People who want to start off a career in writing should equip themselves with the necessary tools to become an exceptional writer.
What Next after Writing?
Some people ask themselves "I can write, so what`s next?" There is more to professional writing than just the ability to write. You should be willing to go out of our way to lay a concrete foundation for your career.  Some of the tips to help you kick off your writing career include:
Language is a fundamental part of writing. Expand your vocabulary by learning new words and their meaning. By gathering a quality vocabulary, you are setting a good start for your career journey. Make a habit of learning new words every day; the words do not have to be complicated.
All good writers are good readers. Surround yourself with reading materials that you read and understand. Reading will help you work on your vocabulary and at the same time familiarise with different writing styles. Through writing styles of other writers, you will be able to develop your unique writing style.
The dictionary is your best friend
The dictionary should be your main source of knowledge. Find time to draw up names that you have difficulty understanding and look them up. Whenever you come across words you do not understand when reading; use the dictionary to find their meaning.
As a beginner, you need to find a way to sharpen your writing skills and the best way to do this is by writing. Take time to practice what you have learned by writing drafts on particular topics. You can later review what you have written and determine whether your writing has flow and consistency.
How to Make a Career Out Of Writing
The writing profession is diverse, and anyone who chooses to pursue writing professionally will find multi-career paths they can choose to take. Being a writer means that one has skills to write, however, it takes more than possessing writing skills to become a professional writer. It needs one to have a solid foundation to become an expert writer. One can adopt the following steps if they are interested in making a career out of writing:
Graduate from high school with a degree
Writing is just like any other job that requires one to have some knowledge. Particular basics can only be obtained at high school. The basic reading and writing skills are fundamental skills needed for anyone thinking of pursuing a writing career. A high school degree serves as certification that you have a foundation laid out for your writing.
Narrow down your profession
Writing is a broad field with numerous career paths to choose from. It is essential to identify the specialty you would like to focus on before embarking on your writing journey. Take time to analyze the writing you would like to focus on. Your choice should be based on what you are passionate about as this will motivate you towards your success.
Enroll in a training program
Talent and basic writing skills are not enough to jump-start your writing journey. Training will help you build your portfolio as a writer. You can choose to undergo a formal or informal training program. Undergoing an undergraduate or graduate program is one of the ways of undertaking a training program. You can then choose a writing-related degree to pursue your program. Throughout the program, you will be exposed to tasks that will enable you to advance your knowledge and familiarise with the writing industry.
Join an internship program
Working as an intern is a good way to develop not only your skills but also enhance your knowledge in writing. You will be able to polish your set of skills by learning from professionals who have been in the writing business for years. As an aspiring writer, you will obtain experience and also have a platform to practice the knowledge you acquired in class on real word projects.  An internship will also look good in your resume as a writer.
Once you have obtained training and you have the writing expertise you can begin searching for a writing job. You can apply for a job position in the writing industry, and once you land a job, you can start building your portfolio. The time you spend working will help you gain expertise and experience.
Writing is part of everyone's life in today's world; moreover, one can choose to make a living out of it by becoming a professional writer. Writing is a career that offers individuals extensive opportunities to explore their professional dreams. As long as one has what it takes to be a good writer, finding success in writing as a profession becomes less of a challenge. To be able to pursue writing as a career you should possess a talent for writing. It is also essential to have the training and the experience to back up your gift.
What It Takes To Be a Professional Writer
A good writer should have an exceptional command of the language they use to be able to develop high-quality content. Writers can work in any professional field either as technical writers, copywriters, journalists or editors. Writers are required to have writing skills and a knack for research. Writing is a talent that not everyone possesses. Writers are not only passionate about writing but also have the writing skills needed. One can obtain writing skills either as a gift or by undergoing training. Training will enable one to nurture their existing talent and develop writing skills.
The ability to conduct exhaustive research is an essential part of being a writer. Superior research skills will enable the writer to read and understand data. Using these skills, a writer will be able to develop a story from the content they read.
Career Paths You Can Explore in Writing
Everyday writing is different from professional one. The latter takes another level of expertise and precision. It takes time and effort for one to mold themselves into a professional writer. Writing is an occupational field that consists of many sub-branches. An individual who is interested in becoming a professional writer can take on different types of writing. Some of the types of writing one can pursue in this field include:
This type of writing involves following a set of guidelines when writing. A writer may be asked to write following a particular writing style. Academic writing majorly includes numerous research and minimal creativity. A writer is expected to come up with content based on the research they assemble on a particular topic. Academic writing involves coming up with essays, reports, and dissertation from gathered research. It also includes editing of the written academic task to ensure the paper is well polished and without technical errors.
Creative writing is the most flexible type of writing in the writing field. A creative writer is allowed to explore his or her creativity and innovation when working on a task. Creative writing is mainly based on the writer's thoughts, emotions, and perspective. The writer, in this case, has the upper hand to decide the writing flow. One who chooses to explore creative writing should be perseverant and at the same time develop a thick skin to face challenges that lay ahead. Journalism writing, screenwriting, dramatic writing, and literature writing are some of the subdivisions of creative writing.
Business writing is divided into formal and informal business writing. Business writing includes developing business-related documents and also communication. Business writers are mainly tasked with minor tasks like writing emails, memos, drafting business plans, proposals and reports for companies. These writers also facilitate communication flow among individuals in organizations.
Content writing is somewhat similar to copywriting wherein the writer is mainly tasked to come up with promotional and educational materials. The writer is expected to integrate their creative and language skills with general knowledge to be able to develop content articles. The job opportunities in content writing are endless and one pursuing this type of writing can opt to becoming a freelancer or an onsite writer.  A copywriter mostly works on blog articles, marketing, and advertising texts.
Technical writing is a little complex compared to other types of writing.  Technical writing is directed at breaking down complex technicalities into a lay man's language understandable to everyone. Technical writing mainly involves turning complex ideas in a particular field into simple terms a common man can comprehend. Technical writers are mostly hired by companies who want to reach out to their customers in simple terms understandable to them. For one to become a technical writer, they should be specialized in a particular field of study and also possess exceptional writing skills. Technical writers mostly handle writing how-to guides and operational manuals.
Good luck with your writing career!
Sometimes, coming up with an effective topic for a college …
Submit the form for an exlusive
discount!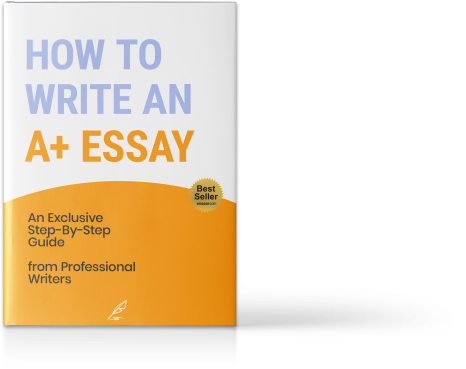 by
MasterPapers
58 customer reviews
download for free