The Best Way to Begin a Writing Career
The Best Way to Begin a Writing Career
Getting a career out of writing is not as challenging as it seems especially when you have a guide to help you every step of the way. People who want to start off a career in writing should equip themselves with the necessary tools to become an exceptional writer.
What Next after Writing?
Some people ask themselves "I can write, so what`s next?" There is more to professional writing than just the ability to write. You should be willing to go out of our way to lay a concrete foundation for your career.  Some of the tips to help you kick off your writing career include:
Language is a fundamental part of writing. Expand your vocabulary by learning new words and their meaning. By gathering a quality vocabulary, you are setting a good start for your career journey. Make a habit of learning new words every day; the words do not have to be complicated.
All good writers are good readers. Surround yourself with reading materials that you read and understand. Reading will help you work on your vocabulary and at the same time familiarise with different writing styles. Through writing styles of other writers, you will be able to develop your unique writing style.
The dictionary is your best friend
The dictionary should be your main source of knowledge. Find time to draw up names that you have difficulty understanding and look them up. Whenever you come across words you do not understand when reading; use the dictionary to find their meaning.
As a beginner, you need to find a way to sharpen your writing skills and the best way to do this is by writing. Take time to practice what you have learned by writing drafts on particular topics. You can later review what you have written and determine whether your writing has flow and consistency.
How to Make a Career Out Of Writing
The writing profession is diverse, and anyone who chooses to pursue writing professionally will find multi-career paths they can choose to take. Being a writer means that one has skills to write, however, it takes more than possessing writing skills to become a professional writer. It needs one to have a solid foundation to become an expert writer. One can adopt the following steps if they are interested in making a career out of writing:
Graduate from high school with a degree
Writing is just like any other job that requires one to have some knowledge. Particular basics can only be obtained at high school. The basic reading and writing skills are fundamental skills needed for anyone thinking of pursuing a writing career. A high school degree serves as certification that you have a foundation laid out for your writing.
Narrow down your profession
Writing is a broad field with numerous career paths to choose from. It is essential to identify the specialty you would like to focus on before embarking on your writing journey. Take time to analyze the writing you would like to focus on. Your choice should be based on what you are passionate about as this will motivate you towards your success.
Enroll in a training program
Talent and basic writing skills are not enough to jump-start your writing journey. Training will help you build your portfolio as a writer. You can choose to undergo a formal or informal training program. Undergoing an undergraduate or graduate program is one of the ways of undertaking a training program. You can then choose a writing-related degree to pursue your program. Throughout the program, you will be exposed to tasks that will enable you to advance your knowledge and familiarise with the writing industry.
Join an internship program
Working as an intern is a good way to develop not only your skills but also enhance your knowledge in writing. You will be able to polish your set of skills by learning from professionals who have been in the writing business for years. As an aspiring writer, you will obtain experience and also have a platform to practice the knowledge you acquired in class on real word projects.  An internship will also look good in your resume as a writer.
Once you have obtained training and you have the writing expertise you can begin searching for a writing job. You can apply for a job position in the writing industry, and once you land a job, you can start building your portfolio. The time you spend working will help you gain expertise and experience.
11, January, 2011
0 Views
Sometimes, coming up with an effective topic for a college …
Submit the form for an exlusive
discount!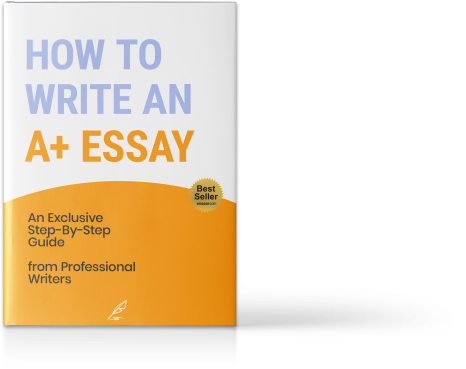 by
MasterPapers
58 customer reviews
download for free