Career in Writing
Writing is part of everyone's life in today's world; moreover, one can choose to make a living out of it by becoming a professional writer. Writing is a career that offers individuals extensive opportunities to explore their professional dreams. As long as one has what it takes to be a good writer, finding success in writing as a profession becomes less of a challenge. To be able to pursue writing as a career you should possess a talent for writing. It is also essential to have the training and the experience to back up your gift.
What It Takes To Be a Professional Writer
A good writer should have an exceptional command of the language they use to be able to develop high-quality content. Writers can work in any professional field either as technical writers, copywriters, journalists or editors. Writers are required to have writing skills and a knack for research. Writing is a talent that not everyone possesses. Writers are not only passionate about writing but also have the writing skills needed. One can obtain writing skills either as a gift or by undergoing training. Training will enable one to nurture their existing talent and develop writing skills.
The ability to conduct exhaustive research is an essential part of being a writer. Superior research skills will enable the writer to read and understand data. Using these skills, a writer will be able to develop a story from the content they read.
Career Paths You Can Explore in Writing
Everyday writing is different from professional one. The latter takes another level of expertise and precision. It takes time and effort for one to mold themselves into a professional writer. Writing is an occupational field that consists of many sub-branches. An individual who is interested in becoming a professional writer can take on different types of writing. Some of the types of writing one can pursue in this field include:
This type of writing involves following a set of guidelines when writing. A writer may be asked to write following a particular writing style. Academic writing majorly includes numerous research and minimal creativity. A writer is expected to come up with content based on the research they assemble on a particular topic. Academic writing involves coming up with essays, reports, and dissertation from gathered research. It also includes editing of the written academic task to ensure the paper is well polished and without technical errors.
Creative writing is the most flexible type of writing in the writing field. A creative writer is allowed to explore his or her creativity and innovation when working on a task. Creative writing is mainly based on the writer's thoughts, emotions, and perspective. The writer, in this case, has the upper hand to decide the writing flow. One who chooses to explore creative writing should be perseverant and at the same time develop a thick skin to face challenges that lay ahead. Journalism writing, screenwriting, dramatic writing, and literature writing are some of the subdivisions of creative writing.
Business writing is divided into formal and informal business writing. Business writing includes developing business-related documents and also communication. Business writers are mainly tasked with minor tasks like writing emails, memos, drafting business plans, proposals and reports for companies. These writers also facilitate communication flow among individuals in organizations.
Content writing is somewhat similar to copywriting wherein the writer is mainly tasked to come up with promotional and educational materials. The writer is expected to integrate their creative and language skills with general knowledge to be able to develop content articles. The job opportunities in content writing are endless and one pursuing this type of writing can opt to becoming a freelancer or an onsite writer.  A copywriter mostly works on blog articles, marketing, and advertising texts.
Technical writing is a little complex compared to other types of writing.  Technical writing is directed at breaking down complex technicalities into a lay man's language understandable to everyone. Technical writing mainly involves turning complex ideas in a particular field into simple terms a common man can comprehend. Technical writers are mostly hired by companies who want to reach out to their customers in simple terms understandable to them. For one to become a technical writer, they should be specialized in a particular field of study and also possess exceptional writing skills. Technical writers mostly handle writing how-to guides and operational manuals.
Good luck with your writing career!
Sometimes, coming up with an effective topic for a college …
Submit the form for an exlusive
discount!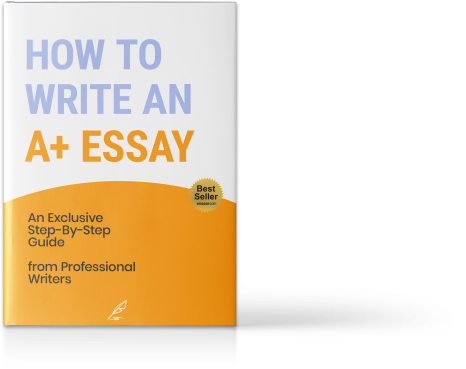 by
MasterPapers
58 customer reviews
download for free