Personal essays require good writing skills as well as language skills
A personal essay is like an advertisement. Usually these essays are sent along with college or university application forms. Admission committee members use these essays as a means to get to know the candidate better before calling them for a personal interview. You are expected to write your thoughts, opinions, ideas and present your personal input and interpretations on a given topic. As your essay is a reflection of you and can influence the committee's decision on accepting or rejecting you, ensure that it is well written. Most students feel the pressure when writing college or university application essays as there is so much at stake. We advise you to seek help from a paper writing service that is trusted.
Understand the purpose of writing about yourself
Writing is an intimidating task for most students. Whether you have been asked to write personal essays or you are doing a PhD dissertation, you need to be clear on what you are trying to communicate and express. By the time the admission committee members finish reading your essay, they should have some idea on the kind of person that you are. Topics that are given for this type of essay are meant to reveal your personality, character and attitude towards any number of issues. Here are some examples of possible topics:-
1/-       Explain one family trait that you have inherited. How has this trait influenced your personality?
2/-       You have been given the task of writing an article on the uses of animals for scientific studies. Incorporate your opinion along with the facts that you have researched into your article.
3/-       Describe the special place that you retreat into for solitude and privacy.
Learn the art of writing a personalized essay
A personal essay needs to stay well focused on conveying to the reader your personality and character. You need to ensure that your points or narration flows in a fluid manner from paragraph to paragraph without loosing the reader's attention. Here are some tips to write an effective essay on yourself:-
1/-       Ensure that your essay is completely about you; revealing your positive attitudes and various other favorable aspects.
2/-       Organize your thoughts into a coherent sequence; be honest with your description and explanations of experiences and events.
3/-       If you have been given specific instructions for your essay writing task, ensure that you follow them word to word. The committee wants to know if you are capable of following instructions when writing essays.
4/-       Your essay has to be concise and precise. Never use unnecessary words or phrases. Make sure that you express yourself clearly. Indicate that you are capable of learning from lessons dealt to you in life and are proud of your achievements.
Why professional help is advisable
Your admission into a college or university is based on personal essays. As there are numerous students with excellent grades competing for the limited number of seats in good colleges. You need to show the admission committee that you are worth a place at the institution. Send us your essays to be proofread and checked for grammatical or sentence structures errors by professionals. Our writers would also be able to provide you with tips on how to write and an impressive and effective essay to get your admission.
Statement of purpose essays – use our help to put your ideas through clearly
Establishing your credentials to the people you matter most and convincing them that you really need this college or university seat – this is a challenge. The sad part of the whole story is that you have to use all your writing skill to convince people that you are worthy of their consideration. All along you know that you have the right qualities; but how to do you convince them about your purpose of joining a particular course? It is only through a good and well-written statement of purpose essay that you can convince them that you are good enough.
The contents of the essay
When you decide to work on your application to various colleges and universities, you will have to write a few varied statement of purpose essays. This is because each of the colleges might have different sets of parameters while taking in students. You could be applying for three different courses because you have prioritized these courses in your mind already. These are the points that you must include your statement of purpose –
1/         Clearly express why you are keen on joining a particular course
2/         Briefly explain or describe your capabilities that are in line with what the course requires
3/         Specify any significant attributes that make you more qualified for the course
4/         In a few words tell the institution if and how you can bring in an added value
5/         Explain how you will use this course as a step in further progression
These are some of the fundamental issues that you have to focus on in your statement of purpose essay.
Don't put these into your statement of purpose
1/         Nobody likes long stories – so don't put in a whole saga of your life
2/         If there are things that you are not connected with, please don't bring them in
3/         If there are events that happened a long time ago that are irrelevant; don't put them in
4/         If you are not sure about the genuineness of something; don't bring them in
5/         Don't bring in facts that are not relevant to the college or university authorities
In short, when you want to make a statement of purpose, remember that it has to be genuine, to-the-point and relevant to the course that you want to take up. When you go on and on about what you did in kindergarten, the admissions officer is going to find the nearest dustbin for your application! Don't give him or her, the chance to do that – we all know that you can't afford something like that at this stage in your career.
Help is available
If you are applying to college in a couple of days from now; think of us. Writing your statement of purpose essays is no worry at all for us. We can put together a very good essay and give you the opportunity to get into some of the premier institutions in the country. You name the college and we can write it for you – our paper writing service helps students like you with their statements of purpose, term paper writing, PhD dissertation or just about anything. Essay writing is also something we can help with.
Don't let interview essays worry you; we can help you out
Interviewing people might sound like an interesting thing to do; but when you have to write an essay based on it…well, that's a different story. You are trying to put together all the things that you have garnered from your interviewee in order to make it sound like a coherent piece of writing. A well-written essay based on an interview, also referred to as an interview essay could place you at a high level as a writer. So learn the art of writing such pieces right here on Masterpapers.com.
Some steps to follow
When you have interview essays to cope with, it is better to go through these steps in a logical and orderly fashion:
1/-       Preparation
You first have to prepare for the interview by writing out all the possible questions that you intend posing. If you have a certain focus to your interview, then prepare for that in particular. For instance, if you are going to ask a political leader on the possible outcome of a forthcoming election, then make sure you prepare by finding out all that you need to about it.
2/-       Conducting
Now, you move into the implementation of what you have planned. When you carry out your interview, you might come across a situation that you have not planned for. However, this might turn out to be an interesting component that you need to record. Make sure that your interview essay contains this.
3/-       Writing
This is where you translate all that you have heard and absorbed into an interesting piece for your readers. Most such essays are published in newspapers and magazines. It is therefore essential that you know the rules that govern such pieces of writing. We can give you all the help that you want if you are wondering how to format the entire piece. We can suggest the order in which points should appear so that the whole piece is interesting to read.
4/-       Editing
Proofreading and editing of the whole essay is important if you want the finished write-up to look professional and well-structured. Since you have written the essay, it would be better for someone else to go through the whole piece to ensure logical sequence and meaningful content.
When you have conducted an interview and wonder how to report the whole thing in a proper way; you need to depend on our paper writing service. There are many things that we can do for you and in fact you also have the option to buy a PhD dissertation or custom essay from us. Go through all the examples that we have for you on our site. All our samples of essay writing are bound to help you out.
It is necessary for students to understand the prerequisites of interview essays before even beginning work on them. It would be better for you to go through our samples of good essays to know how well we are able to present what you are looking for. Essay writing is an art and we can do a lot to help you master the art.
Dealing with college application essay prompts could be quite challenging
When you have to write an essay that is supposed to be an indication of your views, knowledge and overall capability; you need to be really careful. Well, this is easier said than done because what you are attempting is an entirely new experience. You are applying to a college and in the process of doing so, you are asked to express your views on a difficult and complex question. When you are presented with a college application essay prompt, you need to read through it as carefully as possible, before you begin answering.
Application prompts
Here are some ideas that our essay writing service could help you with. Most college application essay prompts are in the form of questions that require you to present a perspective and also support it with adequate evidence. Don't fall for the site that tells you to buy essay from it without revealing more about its writers. Instead, get in touch with us and we can tell you all about the custom essay or custom dissertation that you need. Any help with college application prompts will come to you from experienced writers. So don't worry when you have a challenging one to cope with – just call us.
Some examples of college prompts
It is always our aim to provide you with the right kind of ideas to take your writing to a higher level. If you can go through these examples, they could give you a fair idea of what to expect. Here are some to begin with; let us know when you need more ideas on how to deal with a difficult college application essay prompt:
1/-       Please explain in clear terms, taking care to maintain a logical sequence, any job or task you have undertaken on your own that is completely non-academic.
2/-       You can pick a novel or a film that has greatly influenced you. Don't describe the book or film; instead describe how the same has influenced you.
3/-       At your age you are likely to have encountered quite a few people who have advised you on various issues. Describe one bit of advice that has stayed with you till now.
4/-       Is there a single adjective that can describe you? Is it one that is often used by people who know you? Write in detail on whether or not it is justified and how.
5/-       Do you believe that the neighborhood you grew up in influences you? If so, explain how your character has been molded by your neighborhood.
6/-       If you were given the chance to travel back in time as a "fly on the wall" what would be the event you would like to observe? Why?
7/-       Can you identify one technological invention that has made a significant difference to the lives of people around you? Explain reasons for your selection.
These are just some of the college application essay prompts that could hit you in the face when you are trying to enroll in a prestigious college. Please tell us about the problems you have writing and we can change things for you any time, any day.
Sometimes, coming up with an effective topic for a college …
Submit the form for an exlusive
discount!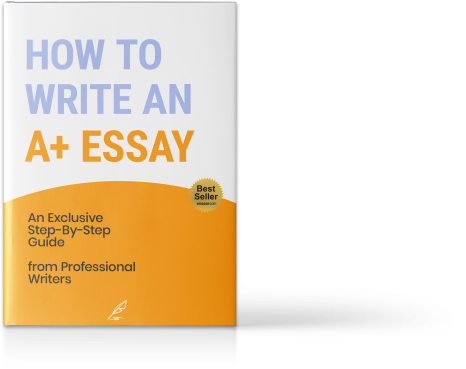 by
MasterPapers
58 customer reviews
download for free