How to Build a Successful Career as a Writer
How to Build a Successful Career as a Writer
Even as a professional writer, you must find a way to grow and master your writing skills. You must be willing to put in work to be able to advance your writing career. Writing is broad, and if you want to build on your exciting career, you should be willing to go an extra mile.
Important Skills to Back up Your Writing Career
A good writer should have more to offer than just good writing skills. Extraordinary writers have other skills that make them stand out among other writers. These skills will positively impact your career in one way or another:
Writing may seem like an introverted career, however, it requires one to spend some time networking if you want to be a successful writer. Through networking, you will be able to meet with individuals in the same field with whom you can share ideas. Networking will help you socialize with skilled writers. These writers could be an asset to your career in the future. Many successful writers have gotten many opportunities through networking with other colleagues.
Writing and speaking may be different but the two go hand in hand.  You will find success as a writer if you can face people and speak your mind. Do not be afraid to have an opinion of a particular topic and also ask questions whenever you are in doubt. Writers who are not afraid to speak up are often presented with opportunities that could help them advance their careers.
If you want to break into the writing market, you should be willing to incorporate some marketing skills. Writers who rely on writing for their income find ways to learn marketing techniques which allow them to advertise their skills.
What is another way to build your career than building your brand? Branding skills will help you make your writer portfolio which allows readers to know you. Blogging will also help you relate to your readers and develop a stable relationship with them which is good for your writing career.
Becoming a Writing Pro In No Time
The following tips you are setting out to be a writing expert and skyrocket your career in no time:
All successful writers have goals. If you want to obtain achievement in your writing career, you should be willing to go out of your comfort zone.  Set standards that will challenge you to work on your knowledge and skills to improve your writing. Set an ultimate goal you would like to attain and come up with short-term goals that will guide you towards gaining the final goal.
Goal attainment is only possible if you put the right plan of achieving it in place. Execute an effective strategy that will drive you towards achieving the goals set. You can start by coming up with a schedule that aligns with your career goal journey.  The only way your plan will be a success if it is developed to suit your career growth.
In all that you do, ensure your writing comes first. If you want to become exceptional at it, you must be ready to sacrifice and give your writing career all it takes. Your schedule and plans should revolve around making your writing better.  Do away with any guilty pleasures and rearrange your schedule with productive tasks that will help you work on your career. It is, however, essential to take a break and re-energize occasionally.
Having a platform to engage readers is important for any writer who wants to become outstanding. You can start a blog which you may use to reach out to readers. You can start out small with a few followers and write about various topics of our choice. As you get comfortable with time, you will realize your skills as a writer will also improve.
A good writer does not keep their writing to themselves. It takes a writer with thick skin to share their content, but this is the only way to grow. Getting your work out there will expose you to reviews and criticism from readers and also other authors.  You may receive positive feedbacks which will build on your confidence. Having your work published on different outlets may give you your career a big break. You can also learn a great deal from criticism, and through this, you can find a way to improve on your work.
26, January, 2011
0 Views
Sometimes, coming up with an effective topic for a college …
Submit the form for an exlusive
discount!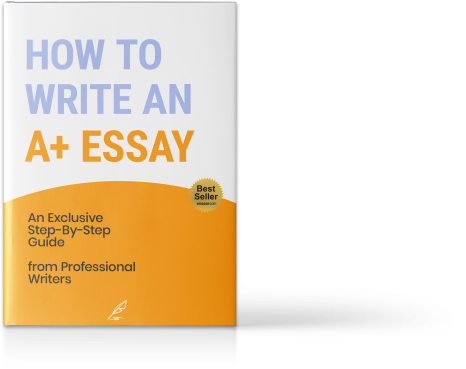 by
MasterPapers
58 customer reviews
download for free