How to get an A without even trying
How to get an A without even trying
How to get better grades than nerds in your classroom without becoming one?
The students dumber than you get better grades, and you start thinking that they have sold their souls to Satan. Here are some more misconceptions you may have:
You think you are not-gifted.
You think you are not lucky.
You think you are not as talented as Harvard students.
You're a procrastinator.
In case you are wondering, getting good grades doesn't mean you have to become a book worm. Chillax and learn how to get better grades without stress and effort.
Too cool for school
Well, being clever is just a half of what makes you successful at college. Let me explain. In fact, all of these "studying hard + good grades = success" formulas are not always based on knowledge, because the grades you get do not represent your intelligence.
Did you know that some people are just too clever to get high grades at school? As Ryan Holmes from LinkedIn reports, a lot of the innovators like Richard Branson, Steve Jobs and Bill Gates were all high school or college dropouts.
So, can people with the grades that are less than stellar become successful? Surely, but as a rulethey are working hard on something else. All of those people found it hard to learn at school because they were controlled and told what to do all day long. All of those uniforms and the dos and don'ts of manners make it difficult for students to feel independent.
The truth is that studying hard does not guarantee you getting better grades. Studying smarter rather than harder is the best way to make it through without burying yourself under the books.
A bunch of simple rules
It is not that hard to get an A. Here are some good advices that will help you to get better grades without being Mr. Know It All:
Pay more attention and take small notes.You don't have to write everything down, just something you won't remember for sure.
Allow yourself to make mistakes.Unhealthy perfectionism means trouble!
Homework.Sometimes it is much better to answer the questions randomly and poorly than to leave it blank.
If you do something wrong, the teacher will at least give you some score for trying. Better than nothing!
You and your tutor
I have decided to put an increased focus on this issue. Let me tell you a small story of my high school life.
I was successful at school. I got high grades without even trying hard. However, I never liked school, because it was boring. Like other students, I used to talk to my classmates during the lessons and being naughty sometimes. So, I wasn't a perfect student, but my teachers liked me and helped me whenever I needed.
So, let me explain the difference between me and the other students. I always treated the teachers with respect. I never argued even if they were wrong, because I knew that these guys will never forget it and surely will strike back.
You don't have to like them, just be smarter. Arguing never makes an unfair situation better.
11, November, 2014
0 Views
Sometimes, coming up with an effective topic for a college …
Submit the form for an exlusive
discount!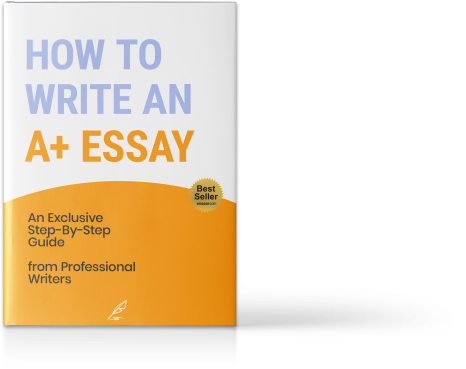 by
MasterPapers
58 customer reviews
download for free