MBA application essay
Get help for your MBA application essays from ex-MBA students
Writing an MBA application essay is no different from writing an essay for a college or university application or an essay for a class assignment. You need to write your best so as to prove your capabilities. But writing an MBA essay can be stressful as your career progress is at stake. Your GMAT and GPA score might be high, but your acceptance into any B-school would depend on the essay that you send along with your MBA application form. Therefore writing your best is not enough. You need to understand the requirements of the business school as well as the admissions committee. You might decide to write the essay on your own; but when there is so much at stake, it is best to get help from a professional essay writing service.
Why is the MBA essay important?
We can provide all the assistance when writing MBA application essays; but unless you understand its importance, you will not put in sufficient effort to write your best essay. There are basically two purposes for MBA essay writing task; you need to:-
1/-       Persuade the admissions officer your worthiness
An MBA essay is basically a personal statement essay that tells the admissions officer something about you. They are interested in your personal values and professional expertise if you are applying for business school on a part time basis. The admissions board is interested in knowing if you would bring further credit to their MBA program by fulfilling far reaching career goals once you graduate. Therefore you need to showcase your strongest personal traits, skills, accomplishments and ambitions.
2/-       Bring your essay alive
This is easier said than done. You need excellent writing and language skills to achieve this. Remember your essay can make the difference between acceptance and rejection into a top business school. Though the essay has to describe you as a person, you need not write your entire life story. Choose something that highlights your salient qualities. You can bring an ordinary topic alive using powerful words so as to captivate the reader. Provide the reader with just a glimpse of yourself, just sufficient to get the committee curious enough to call you for the personal interview.
Why do so many students seek an MBA degree?
Having an MBA degree from a leading business school is considered as the most prestigious postgraduate qualification. MBA degree holders are sought after for managerial and executive positions. This program equips students with knowledge and skills in economics, finance, marketing, strategy, human resources and develops leadership qualities. If you are seriously considering an MBA degree, it is advisable that you get writing tips and guidance on structuring and formatting methods to help you write an impressive MBA application essay.
Get professional help
If for some reason you are not confident about writing MBA application essays, get professional help immediately. Don't procrastinate as writing an MBA essay is not an easy task. Most students prefer to buy essay from us, in which case, send us your personal details. When we write a custom paper or a custom dissertation for you, our writers will be in touch with you personally to clarify doubts so as to be able to give you the perfect custom written paper.
16, September, 2011
0 Views
Sometimes, coming up with an effective topic for a college …
Submit the form for an exlusive
discount!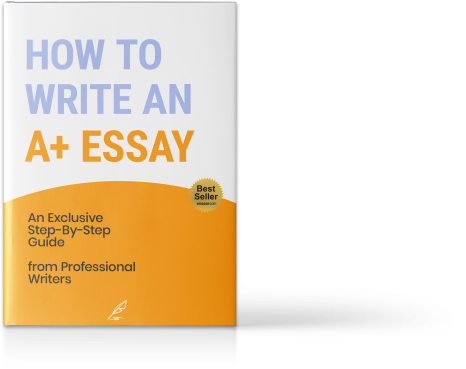 by
MasterPapers
58 customer reviews
download for free